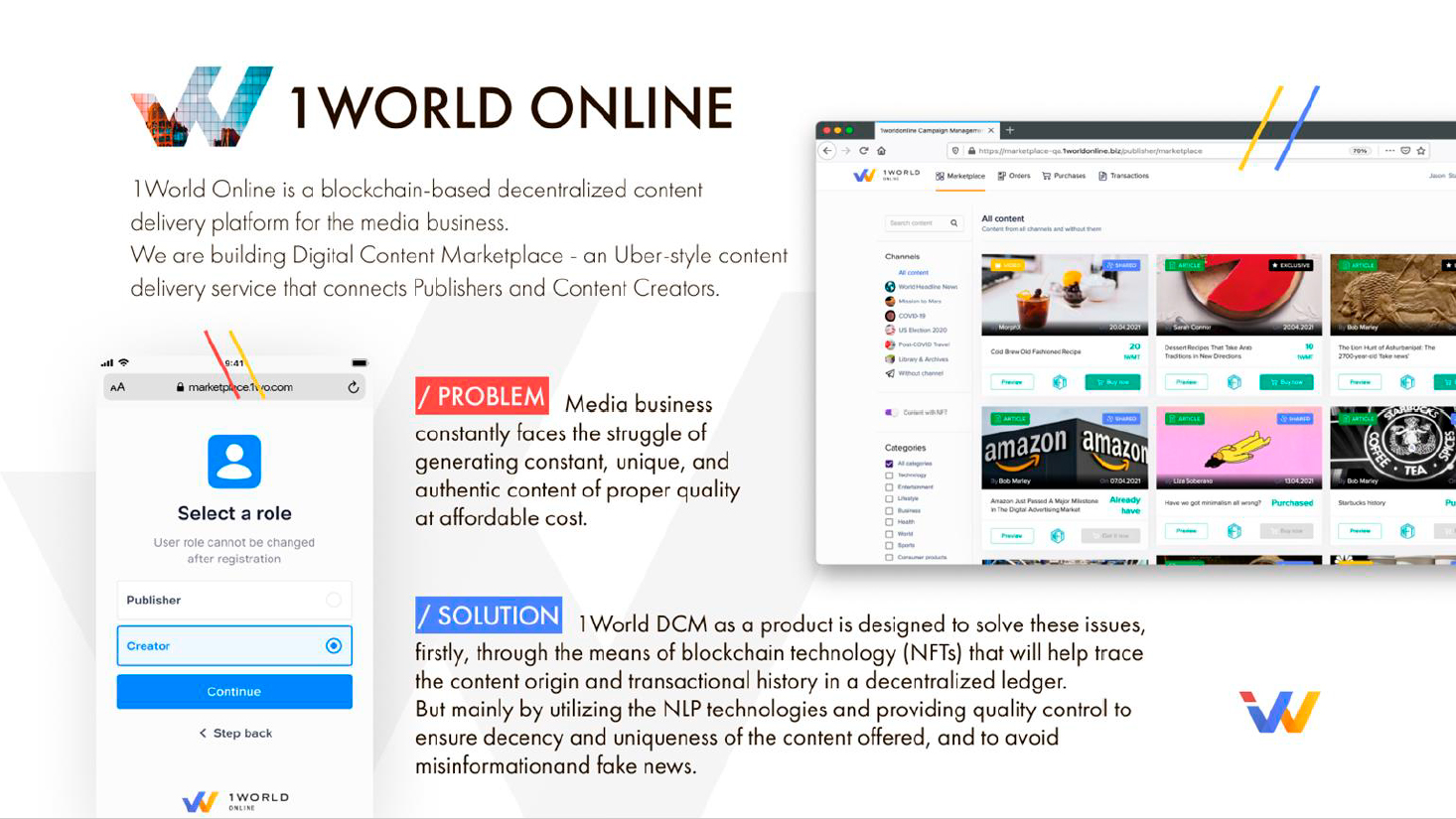 1World Online is a blockchain-based decentralized content delivery platform for the media business.
We are building Digital Content Marketplace – an Uber-style content delivery service that connects Publishers and Content Creators (Authors). 

Problem: Media business constantly faces the struggle of generating constant, unique, and authentic content of proper quality at affordable cost.
Solution: 1World DCM as a product is designed to solve these issues, firstly, through the means of blockchain technology (NFTs) that will help trace the content origin and transactional history in a decentralized ledger. 
But mainly by utilizing the NLP technologies and providing quality control to ensure decency and uniqueness of the content offered, and to avoid misinformation and fake news.